Visit the Campaign WebSite: http://fsfe.org/campaigns/valentine-2010/valentine-2010.html
I saw this at Daniel Bruno's blog.
---
A friend sent me a link to a webpage, the link was: http://goosh.org. Right after accessing the webpage i decided: "This is going to be my new start page".
GooSH stands for Google Shell, it is an unofficial Google Product. Written by Stefan Grothkopp, it simulates a Unix Shell with access to some Google Products, simply fantastic!
I recommend it for everyone!
---
Today, May 25th, is celebrated the Geek/Nerd Pride Day, so,
Congratulations
to all of us, geeks, and to those who are familiar to the cause!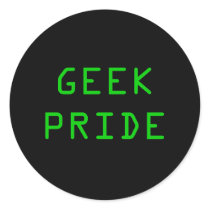 To celebrate this day there goes a test: How nerdy are you? Hehe.
Today is also the Towel Day, which, as wikipedia says: is celebrated every May 25th as a tribute by fans of the late author Douglas Adams, writer of the book series Hitchhiker's Guide to the Galaxy.
I haven't read it yet, but now i'm going to!
---